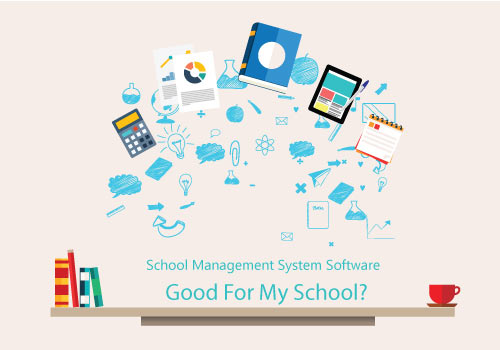 If you have been to a school managed by school management system software then you must have realised how easy things get done there. The school management system software is developed so as to simplify daily work. It also goes to an extent of the simplifying assessment system. Here are some reason why you must innovate your school with school management system software technology
Maintenance of records
One of the prominent tasks to be done by the school authorities and staff is to maintain records of each student. This also means keeping a track of all the activities starting from admission till the exams.
Relying on school management software helps a lot as it makes things quite easier and saves on a lot of time. You don't have to flip pages in register to find the required data. You are just a click away from all the useful data about a student.
Reduces communication gap between teachers and parents
Face-to-face meetings between students and teachers take place twice or thrice a year. This leaves less scope for discussing student's progress with their parents. But with a school management system software, it is possible to do communication through messages, calls or emails which increases teacher – parent interaction.
Choosing advanced communication methods are an excellent way of giving all the necessary information about a student to their parents in detail. Moreover, it gives the parents boundless opportunities to keep track of their child's performance and intellectual growth.
Reduced efforts during and post exams
As exams come closer, teachers are burdened with a lot of paperwork and preparation. Preparing an exam schedule, taking mock tests, helping students to revise – the list never ends.
But with school management system software by their side, teachers can save a lot of valuable time and complete tasks efficiently. Calculation of marks as well as a performance graph of the student gives more than sufficient information to track his or her progress.
Effortless administration and data management
Get away with all the worries you might have about data of the school being lost. The software comes with updates where the data is stored locally, on the database as well as on the Cloud to make sure it never wipes out permanently.
The features are user-friendly and easy to learn so that a newbie can learn within minutes without much confusion.